the beach people beach toy set (pale yellow)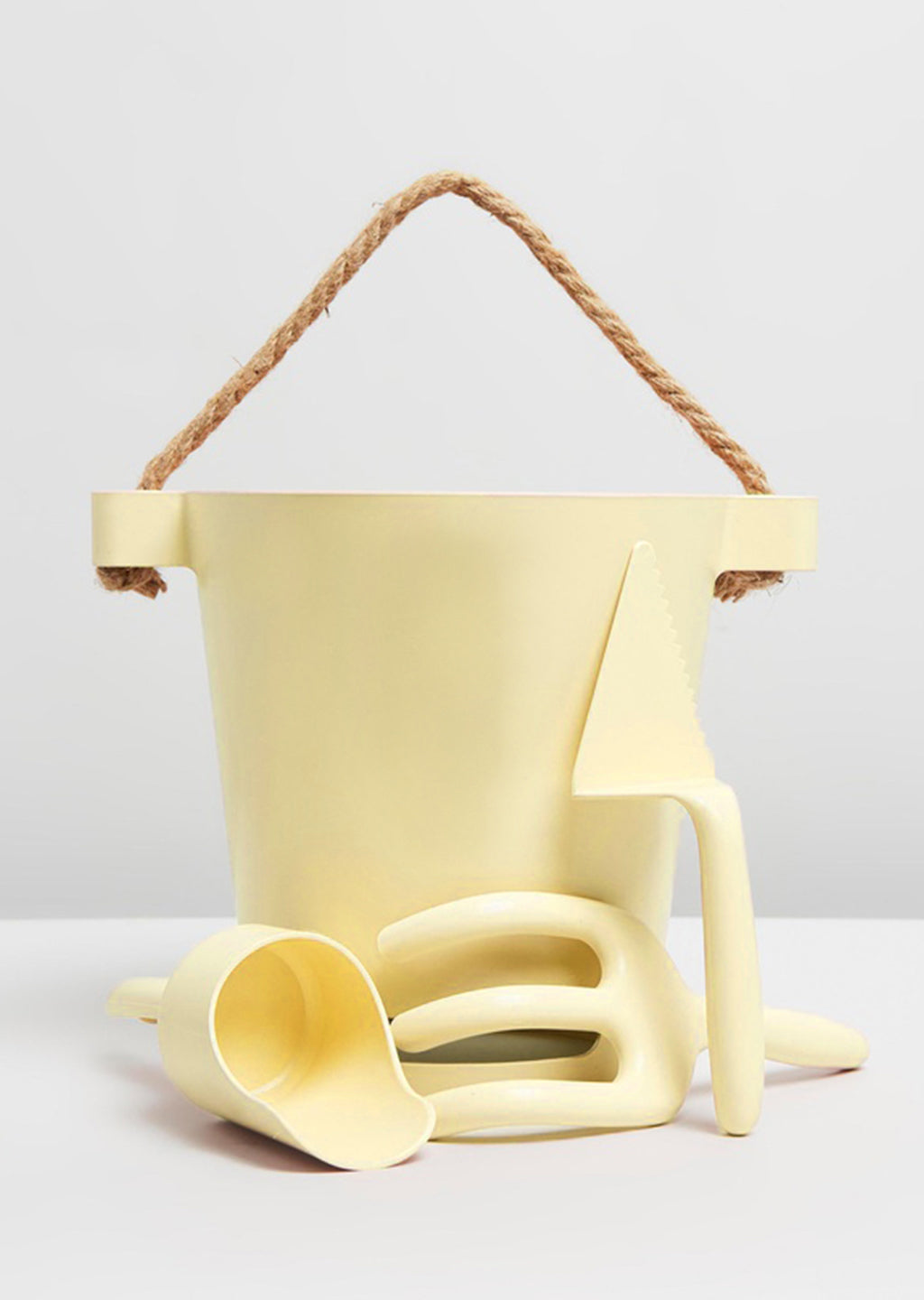 sold out
free shipping on domestic orders over $150
straight from the beach people.
whether you're building a sand castle or digging for hidden treasure, this beach toy set is a must-have for your little adventurers. eco-friendly and fun for the whole family, made from unbleached compostable bamboo and bio-plastic, with a hemp rope handle.
available in pale blue, pale yellow and stone
4 piece kid's beach toy set
40% unbleached compostable bamboo fibre and 60% bio-plastic
bucket with hemp rope handle
comes in natural canvas bag with mesh base and hemp hope handle
suitable for kids from 18 months old
designed in australia by the beach people
care instructions
for best care wipe down beach toys with a damp cloth after use outdoors. once dry ensure they are left in a protected, undercover area.